I recently presented to a conference of sales managers for a manufacturing company that is a leader in its industry. The business had developed some innovative projects that were really adding value to their customers. The only problem: Only a few in the company knew these great ideas were happening.
Too often, companies go about their innovation in relatively narrow channels. Now, imagine an organization in which everyone shares the stories of the successes for customers. These businesses have a much stronger proclivity for synthesizing ideas in order to combine and connect improvements for even greater gains in new areas of the organization. Leveraging great stories about value-added ideas for customers is a key component of the Customer 3D system.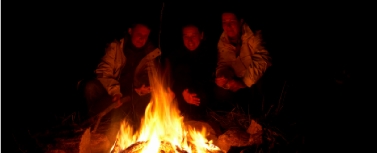 Highly customer-centered organizations have a campfire mentality. The campfire, of course, has always been recognized as the traditional place to share stories. In modern organizations, however, telling customer success stories helps to spread the behaviors that created the good ideas. What results is a shared passion for helping customers which manifests itself in these ways:
Empowerment based on an expanded view by all employees of the types of behaviors that are "allowable" in thinking like a customer. Praise for great work simply reinforces a wider, more positive perception of what other employees should be doing.
Specific knowledge so that other employees do not have to "re-invent the wheel." If a team of employees, for example, did extensive research on a new idea for customers, stories about how they accomplished the success will help to document these new learning levels.
Cohesion: Customer 3D companies know how to collaborate across departmental boundaries on behalf of their customers. There is no need for silo-busting in companies with a strong sense of storytelling.
The great work that you and your team has done for your customers is not finished until you have shared your approach and how successful it was with the other employees throughout the organization. Success builds on other successes, leaving a stronger company, capable of expanding the benefits of customer closeness even further.

RSS