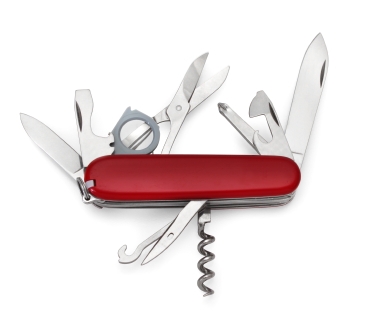 One of the essential characteristics that every customer-centric organization shares is a culture of resourcefulness. It starts with the organization's leaders. Their vision is practical, and even frugal, and it translates into the culture of everyone working there. The message is clear: "Focus on our customers rather than ourselves."
An excellent example is Barlean's Organic Oils, located in Ferndale, WA. Bruce Barlean, one of the owners, has created an organization that is sensible, rather than fancy, and loved by its customers. The leadership of the organization operates a generous, abundant philosophy focused on "just do the right thing and the results will follow." Its employees are super-responsive and they are passionate about working with customers to educate them and help them live healthier lives.
In the face of this abundant philosophy toward customers and employees, Barlean's "inward" practice is to be very frugal with its internal spending. When water tanks were needed to create an emergency watering system at the manufacturing plant in order to comply with local codes, they built an ingenious system themselves with a relatively small investment rather than purchasing expensive water towers. When Marketing wanted to put neck hangers on every bottle of product that they sold, one of the leaders designed and built a machine which automated the process at a much lower investment than purchasing the capability on the outside. And the list goes on.
All customer-centered businesses have confidence in their capabilities and inventiveness. Their leaders educate the organization by modeling creativity and calling on inner resources to take care of every situation. Resourcefulness sends a three-part message to employees:
We, as an organization, are bright, talented, creative and capable of handling all situations
We want to spend our money on our customers and employees. Expenditures on internal equipment and supplies have to happen, of course, but we are capable of using our ingenuity to keep those costs to a minimum.
Never take circumstances at face value. There are imaginative ways to accomplish it more effectively. Use your creativity and be open to new ideas.
Can frugality and generosity co-exist? At first glance, they appear to be opposites. In product-centered companies, frugality manifests itself as cost-cutting and generosity as "giving away the store." But in customer-centered companies, these two concepts actually complement each other. They become core values that represent sensibility and that reinforce the purpose of a stronger, better life for customers and employees. Instead of restrictive concepts, they are expansive and synonymous with the imagination that makes customer-focused businesses more successful than their counterparts.

RSS