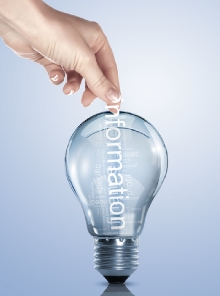 In 1962, Jackie Kennedy visited Pakistan with the U.S. Ambassador, Walter McConaughy, who was not performing up to the standards she, or anyone else, expected. During her trip she penned the only letter she ever wrote to her husband, President John Kennedy, describing how "hopeless" the ambassador was. (Jacqueline Kennedy: Historic Conversations on Life with John F. Kennedy
) She described what she felt an ambassador should be—"a gentleman, a solder and a friend of the President's."
The President was so impressed by that letter that he showed it to his Secretary of State, Dean Rusk, who had chosen McConaughy, and said, "This is the kind of letter I should be getting from the inspector of the embassies (who reported to Rusk)."
How often do we find out the truth about our customers from inside our own organizations?
Customer-centered companies have a process to anticipate customer problems before they happen. It's a combination of educating employees to look for opportunities that will benefit customers [more on that topic in a future post] and cultivating a regular dialogue internally. They have a practice, even an obsession, of talking about the customer in every meeting and how they can improve the ease of doing business with their company for every customer.
One of the best examples is cSubs, an award-winning subscription management firm, in Montvale, NJ. Its culture-building process asks employees to share problems they've had with other companies – maybe they couldn't find a sales person in a store, or the sales person wouldn't leave the department to help find an item. They talk about making sure people don't have those complaints about cSubs. This helps the company avoid providing weak customer service by reminding employees what it's like to be on the receiving end when interacting with customers.
Thinking like a customer, when it is engrained in a culture, creates freedom – the willingness to point out shortfalls in current company processes and the passion to identify new opportunities that will make their company easier to work with. Every Customer 3D organization has this system for reporting information about opportunities for customer improvements built into its strategy. Customers clearly notice when it is in place.

RSS