Wait a minute. We don't have boundaries between us and our customers. Really?
Boundaries between organizations and their customers have been standard operating procedure since the twentieth century. That is because companies have focused their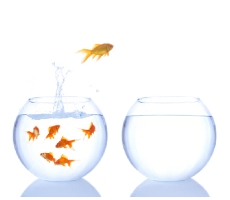 strategies only on their products and services. What was called 'customer experience' was simply a matter of how these products were delivered.
But what if organizations created a customer-centered strategy instead? Today, organizations are more mindful of customer connections that are deeper and solutions-focused. In my presentations, I ask audiences to create a customer strategy which is clear and succinct and which all employees can internalize and use to decide difficult choices.
Consider these elements in creating a strategy to guide your employees:
A definition of what the strategy is designed to achieve for the customer (other than to get the customer to buy from you). How the customer will benefit, in other words.
Eliminate fragmentation or internal silos that will be visible to the customer.
Simplify what we are doing—based on what the customer sees, not is what efficient for us.
Educated customers are great for us. Create as much education and sharing of information as you can.
Deliver new ideas (products and processes) even if the customer has not asked for them.
Deliver new ideas (products and processes) which will make the customer more successful.
A customer strategy should be descriptive, but not rigid. It should not be too broad and encourage employees to be all things to everyone. Most importantly, it should be proactive and focused, not reactive in the sense of waiting for the customer to ask for something before responding. It must articulate a basic philosophy that aligns all employees and brings confidence and clarity to how they can contribute to stronger customer connections.
It should not have to mention courtesy and hospitality and helpfulness, because those should already be understood inside the organization. Instead, it's a re-ordering that brings focus on the customer in balance with your strategies for finance and product performance.
What if you developed a specific strategy that focused your organization on becoming more customer-centered? It would take your organization to a new dimension, which will transform your performance in the eyes of your customers. The boundaries that separate you from your customers would begin to disappear, replaced by growth.

RSS