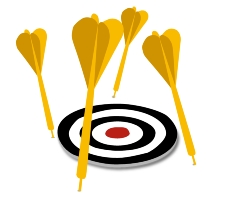 Have you ever had a perfectly adequate customer service experience that just left you flat? The transaction was friendly, straightforward, but uneventful. You wanted more. The "something" that was missing inhabits the territory we call Level 2 and 3. The breakthrough activities that qualify your company for world-class customer-centricity operate at these levels.
"Reactional" is not really a word. I created it to represent the view of an organization's actions by asking the question, "What's the customer's reaction?" rather than "How did we deliver the product or the service based on our internal criteria?" When you study "what's missing" in most customer encounters, you will find that it involves the human side of the equation. Remember, this reactional evaluation goes far beyond correcting a problem or shortfall at the transactional level. That Level 1 performance is (or should be) already satisfactory. Instead, we are looking for the upside to make plain service more remarkable.
My wife and I hiked down into the Grand Canyon recently, to a gorgeous stand of rocks which allowed us to see both East and West in the canyon. It was a view that was simply not available from above on the South Rim. They call it Ooh-ah Point, which describes it very nicely, because the view from the spot was amazing. Our work for customers should create the same feeling—Ooh-ah instead of Ho-hum. When we, as customers, are on the receiving end of great ideas from our suppliers, they captivate us and pierce our natural defenses. They are fun and we cannot resist liking the experience.
There are so many opportunities to deliver creative, upside ideas to our customers. Here's one example. On April 8, 2010, Toms Shoes (www.toms.com) is sponsoring One Day Without Shoes (www.onedaywithoutshoes.com), in which Toms is "asking people to go the day, part of the day or even just a few minutes, barefoot, to experience a life without shoes first-hand, and to help spread awareness of the impact a simple pair of shoes can bring to a child's life." Toms sells shoes, of course. However, rather than selling shoes in this case, they are challenging us to step out of our own shoes in order to understand the experience of others without shoes. "It's like taking Voice of Customer activities to the next level" writes C. Engdahl in a recent Front End of Innovation blog post. "It's about a new understanding coming from experiencing the feelings, thoughts, and attitudes of another." And it reinforces Toms' corporate mission, because for every pair they sell, they give one away to a child in need.
Successful companies excel at sensing "ho-hum" experiences that they deliver, then "filling the vacuum" for their customers. They embed this thinking into their culture. They invent services that had not existed, using "abductive" reasoning (imagining that something could be) (Neumeier, The Designful Company). Just innovation, you say? Yes, but it is inevitably more effective and goal-driven when it is focused on making the experience more engaging, more valuable to the customer.
Yesterday's practices are becoming inadequate as knowledgeable customers bring higher and higher expectations to their relationships with suppliers. The efforts of customer-centered organizations to move to the upside for customers inspires confidence—for customers and for employees. What's missing in supplier-centric organizations is a system to design and deliver creative ideas that will improve the experiences of customers.

RSS