Where do the really creative, market-changing ideas come from? We admire them after they are implemented and are embraced by customers. We wish that we had thought of them and are a little envious of their success. The sources for developing these innovations, however, are not as mysterious as they may seem. 
What we don't see is the environment that allowed these ideas to germinate and blossom—a creative, customer-centered culture. Roger Martin, in The Design of Business, dissects several world-famous stories of innovation, including Cirque du Soleil, Apple's iPod and Steelcase's acquisition of IDEO. What they have in common is a leadership strategy committed to the belief that designing from the viewpoint of the customer will strengthen what the organization will offer.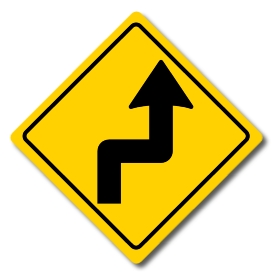 Target's CEO, Bob Ulrich, for example, transformed an organization in "one of the dullest and dreariest industries in America: discount retailing" by "embracing design as a competitive advantage," writes Martin. Target bought the patent to the now-famous Clear Rx™ medicine bottle by Deborah Adler because it was designed to be intuitive, and therefore safer, for the consumer. There are customers today who only have their prescriptions filled at Target because of these bottles.   
Target's VP/Creative Director, Minda Gralnek, put it best. "The pharmaceutical industry often talks about addressing "unmet medical needs," but it invariably means discovering new drugs, not redesigning the packaging in which they are sold." (@Issue Journal, vol.12, no.1, www.atissuejournal.com) Adler deconstructed the standard prescription drug bottle to discover dozens of improvement areas. How versatile is your organization in defining "unmet customer needs" broadly enough to discover improvements which your customers will value?   
The caution-sign graphic with this post illustrates what must happen. Companies know their direction (the bottom vertical line) but are stuck at the inflection point. New ideas are simply not developing from a traditional product-centric approach. The solution is to shift (illustrated by the horizontal line) to a customer-centered approach. By thinking expansively about "unmet customer needs," any business can take off with a fresh, invigorated energy that will lead to a much higher performance. 
Many organizations are bothered that they cannot make change happen by simply tweaking their existing systems. But tomorrow's success does not come from yesterday's thinking. Dramatic change can only happen through commitment to a heuristic system which enables organizations to focus on designing products and services driven by customers' needs. That is how breakthrough thinking takes off.

RSS