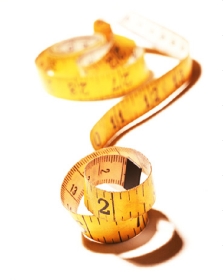 The units of measure for customer service in most organizations are transaction-based. The goal is to determine how efficiently each customer experience was handled. This leads to measures such as how quickly telephone calls are answered or customer problems are resolved. These measures are necessary, but not sufficient.
The Customer 3D™ system measures momentum inside an organization, a concept that means the "amount of motion" that is happening for customers. It is an approach that transcends individual transactions to ask, "What else can we improve?" It tracks the ways in which organizations touch the lives of their customers.
KaBOOM! is a non-profit organization focused on the importance of play for children. They have built thousands of playgrounds which have created a sense of community in some of the toughest and poorest neighborhoods in North America. Their staff and volunteers understand that, while the physical play spaces which they help communities create are important, that there are also "ripples" in the follow-on effects that impact the sense of community and pride the local volunteers feel by being a part of the creation. The term ripple came from a Robert Kennedy speech in Cape Town, South Africa, in which he said, "Each time a person stands up for an ideal, or acts to improve the lot of others…he sends forth a tiny ripple of hope."
Exceptionally customer-centered companies also understand this ripple effect. They rally their employees and their culture around the powerful work they are doing at their company to touch the lives of their customers.  Their measure is the level of innovation that occurs for customers and they use this data and the related success stories to motivate the organization to do even more for their customers.  This perspective helps the employees to realize the positive impact that they are having on customers.
There is so much more available to companies today than building a customer service presence one transaction at a time. Customer 3D™ gives businesses a sense of what is possible. When a company invests in organization-wide culture changes that focus on high-level customer relationships, it changes its entire approach.3D organizations go far beyond the transaction. They measure transformation.

RSS