Dan Pink in Drive reminds us of the simple and effective way that Robert Reich taught him to "gauge the health of an organization." When visiting a workplace, he asks the employees a few questions about the company. In addition to the information that he gathers, he also listens for the pronouns they use. Employees who refer to the company as "they" are generally less engaged than ones who use the term "we".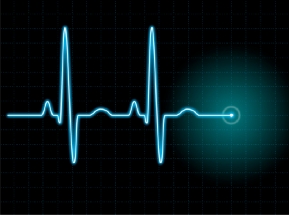 The "we" companies have employees who "feel they are part of something significant and meaningful."
What if we extended the test to apply to how organizations refer to customers? When employees think in terms of "my" customers instead of the anonymity of "their" (the company's) customers, this approach signifies an alignment of the organization with its customers. It indicates a culture willing to know these customers and willing to add value to them. It leads to sensitivity to individualized needs rather than a one-size-fits-all delivery style. It offers another way to take the pulse of an organization's focus on how it views customers. In 2010, this is critical because it underscores a company's shift to more humanistic processes for doing business.
While the pronoun test measures levels of commitment for employees, it indicates the sense of purpose that the organization has when referring to customers. From a customer's vantage point, the pronoun test is a diagnostic tool to distinguish separateness from customers versus connection and collaboration with them. The closeness that it exhibits flows naturally into the pronoun "my" also being used by the customer, as in the phrase "__ is MY supplier."
Rick Garlick, in "Putting the Pieces Together," (Maritz Research Forum) relates the story of Bob, a frequent business traveler (road warrior), used to staying in mid-scale hotels. His family surprises with a gift certificate for one night's stay at a five-star luxury hotel. However, Bob was very uncomfortable because of the extra fees—for breakfast buffet instead of a free continental breakfast, for Internet service, for parking fees, and more.
Although these were standard charges that most of the hotel's customers accepted, a truly customer-centered staff would have sensed the type of customer that they had and treated him empathetically. Instead of the snobbery that assumes acceptance of the standard fees or a "you're in the wrong place" mentality, the hotel could have proactively taken the position that "you're in the right place" and addressed Bob's dilemma. They should have known that the customer perceive these amenities as inappropriate. Customer-centricity raises a company's empathy quotient because it brings with it "ownership" of sensing and solving customers' problems, even when they are not officially reported.
A simple pronoun can mean the difference between sustainability and stagnation for an organization. Customer-centered workplaces always think "outside-in" by figuratively bringing their customers inside and taking care of their needs. It is an attitude that doesn't have to be mandated. It is part of their purpose and the language they use reflects that mindset of helping the customer succeed.

RSS