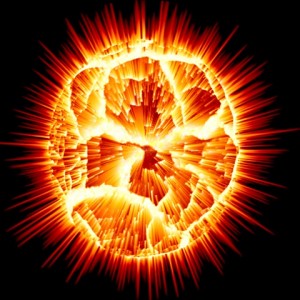 It is fantastic news that great performance, grounded in being customer-centered, is available for every business if it wants it. It grows out of deliberate practice and design of an organization-wide culture to improve on behalf of your customers.
There is another dimension of the multiplier effect that will add even more to your image of being customer-centered. Yes, practice will develop the skills for thinking like a customer. However, if we praise remarkable performance, we build on our reputation and simply get better at what we are complimenting. Because the organization understands what great behaviors look like, future actions build on earlier successes to take the business to a new level of performance. The multiplier effect translates into the motivation that sustains people through the trials of getting better and brings out their passion to make life easier for customers.
Embrace an attitude that your organization is a great performer because it is customer-centered. It can't be lip service, however. It must be evidenced with ideas and process designs that have really benefited the customer. Once you have established the momentum, however, it will become a self-fulfilling prophecy. Geoff Colvin in Talent Is Overrated, cites Benjamin Bloom's studies in which students who were called "fast learners" by their first teachers or coaches (whether or not they really were) were more motivated than average performers. We've all seen this happen in our lives. Praised performance causes more practice and the additional practice causes higher performance. Reinforcement makes everyone believe in themselves (and their organization) and the motivation just happens. The same result happens in the deliverables for your customers: praised performances will motivate even higher customer focus.
A small advantage is all that it takes at first. Tiger Woods, who started his golf training very early, received lots of positive feedback because he was not compared with more experienced players, but against his own age. I have a fantastic client, who is much better than its competition in a not-too-great industry for customer satisfaction. They have established the "gold standard" in that industry and all of their employees, rather than relaxing on this status, are using that momentum to continue to search for ways to outperform. Think also of the Pike Place Fish Market in Seattle, who set the bar for being world-class in providing customers with high value.
Success with customers, however, does not happen without careful nurturing. "Passion develops, rather than emerging suddenly and fully formed" writes Colvin. Communicate your successes throughout the organization. Hold them up as models of customer-focused behavior. Document them as best practices for others to learn from. The passion will fuel unending new ideas that will drive higher brand loyalty in your customers. Motivation occurs throughout the organization when customer-centricity becomes preeminent, rather than something that employees have to "fit in" with their other duties.
Invest in the multiplier effect to catapult your business to the next level. Customer-centricity can become a reality if you encourage independence throughout your organization and praise superior customer performance when it happens. Great performers never allow themselves to operate on autopilot. They are always making a conscious effort to improve. They understand how powerful customer excellence can be when the multiplier effect is realized.

RSS