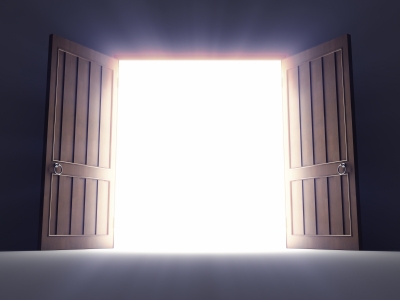 Customer 3D organizations can't wait to see the future, because they know it will be better than the present. Why? Because they are defining a path and a purpose that none of their competition has chosen.
Alice Waters, founder of Chez Panisse, offers an elegant example. Inspired by Christopher Alexander (A Pattern Language), she understood that she could be the architect of the future in the food industry. She observed, "I realized there was so much more we could do." In an effort to find the best ingredients for her customers, she was inspired by recipes rather than ruled by them. The result she called a "delicious revolution" (The Art of Simple Food) and her goal was to touch people with a different worldview of food. In order to influence children to eat nutritiously, for example, she created a world-famous garden concept, which she called the Edible Schoolyard.
In every industry, there are exceptional performers that don't have to look for customers. Instead, they draw them in by defining the future that these devotees want to be shown.  Waters created a demonstration kitchen at her Slow Food Nation, with no specialized equipment, but which was intended to show a set of basic techniques that all good cooks have in common. Not limited to the ingredients that could be found at local supermarkets, she found new sources by buying directly from farmers near her restaurant who were "planting heirloom varieties of fruits and vegetables and harvesting them at their peak."
The parallels with Customer 3D businesses are extraordinary. Waters was passionate about her life work. She created a worldview that her staff and customers embraced, united by a belief in a more sustainable future. Rather than trying to perfect what was already being done, she questioned what was not being said and then went after that new dimension. In searching for more flavor in her foods (for her customers' benefit), she developed a philosophy that her customers (and a global movement) are drawn to.
The Customer 3D system helps organizations escape from an overdependence on the status quo. Instead, these companies question how much value they can be adding for their customers. They train for principles rather than events. Employees are empowered to be solutions finders, looking for creative ways to benefit their customers. These businesses believe that everyone in the organization contributes to bringing the future in to become today's reality.

RSS