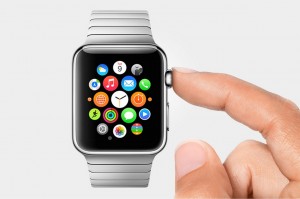 The Apple Watch is the latest innovation that has a lot of people weighing in about why it will not be successful. It's human nature these days to minimize the impact of innovations, claiming they are not needed and don't seem unusual or special. The resistance wants to reduce everything to mediocrity.
Doubters—those who are incapable of seeing a better way than the Apple products that currently exist—generally disagree with ideas that don't fit in with their current worldview. Cynically, they want to believe that the Apple Watch is "Nothing so much as an inbox strapped to the wrist." (Casey Newton in The Verge). They quickly can cite Google Glass as an innovation that did not immediately catch on and infer that the same fate will happen to the Apple Watch.
Since the iPad was the fastest selling gadget in the history of electronics, it's difficult for us to remember the initial reaction it received when it launched. Here is how the NY Times summarized the initial reviews.
"Consumers seem genuinely baffled by why they might need it." Business Week
"An utter disappointment and abysmal failure." Orange County Web Design Blog
"My god, am I underwhelmed." Gizmodo
History, of course, proved how revolutionary the iPad technology really was.
There are plenty of status quo products and experiences that are being transformed because they are simply due for disruption—including customer service. Customer 3D is like having an entire workforce of superstars, who feed off of a fabulous culture to do unbelievably good things for their customers. The goal of customer success is running through every employee's veins. If this were a basketball team, everyone would be doing no-look passes that set up spectacular slam dunks.
The can't-picture-anything-new mindset tries to limit wearables such as the Apple Watch by labeling it as mostly fashion. Those observers with a more visionary approach to the future can see the substance and functionality of these wearables and the opportunities they offer.
Customer 3D creates a changed worldview of customers, which becomes a "wearable" for your organization. Once you embrace it, you wonder how your company lived without it. It's about inspiring companies to disrupt the customer relationships that we have allowed to become the norm and to create brand new behaviors aimed at customers who are seeking something better.
Customers are now expecting that this perpetuation of out-of-date approaches to customer service—not poor service, just unimpressive service that is not proactive—will be changed in every organization or they will go elsewhere.

RSS