Several excellent companies, including Southwest Airlines, have publicly announced for years that they care about employees first and customers second. It's an edgy statement because we have been conditioned to expect these businesses to tell the world they value customers first. Even if it's not true in reality, it sounds compelling and makes us want to explore further.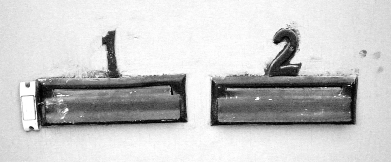 So, which phrase is correct—customers or employees first?
Gary Hamel (What Matters Now: How to Win in a World of Relentless Change, Ferocious Competition, and Unstoppable Innovation
) tells the story of HCL Technologies and what CEO Vineet Nayar has been doing in creating "one of the world's most democratic workplaces." Vineet said during an interview, "Value gets created between the employee and the customer, and management's job is to enable innovation at that interface. To do this, we must kill command-and-control."
HCL took this new direction because of subpar growth and a fear of slowly becoming irrelevant. Vineet asked his employees "to be fearless in analyzing the company's shortcomings." He set a goal to create customer-obsessed employees that he admiringly called "transformers." The company used the phrase "employees first, customers second" but it was not a slogan or a morale-boosting gimmick. For example, HCL created Employee First Councils, supported by a web-based solution that, in turn, generated over 2500 employee communities, built around recreational, cultural, and job-related issues.
It's a fascinating story that all businesses can learn from. I agree that the foundation of switching from a traditional, product-centered management model to a responsive, growth-oriented strategy depends on empowering employees. However, let's look at the approach that was successful at HCL from a slightly different angle.
The secret to a strong organizational structure emerges from empowering employees around a single-minded purpose so that everyone is operating in unison. Southwest's mission, for example, is "dedication to the highest quality of Customer Service delivered with a sense of warmth, friendliness, individual pride and Company Spirit." The best purpose or reason for being as a company, in other words, is customer success. Putting customers in that top position only focuses employees to be happy and to perform at their best.
When employees know that they can act on behalf of the customer, they are happy and are driven to develop creative ideas that customer will value. The customer comes first, but employees follow along naturally when they have the freedom to do the right thing for those customers. They understand that it's their actions that ultimately show customers that the company supports them—not just a handful of engaged employees.
image by TheGiantVermin

RSS