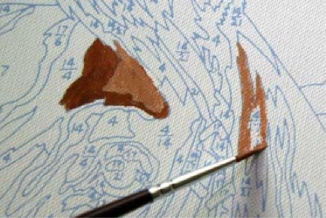 Po Bronson and Ashley Merryman in NurtureShock reminded me of the old paint-by-numbers kits that were so popular in the mid-20th century. These kits gave users a false perception that they were creating art, when, in fact, they delivered a weak imitation.
Many businesses want to "play by the book" by grabbing on to formulas for managing. This is wishful thinking. The message from Bronson/Merryman about many of the prior beliefs in child rearing can be applied to business, as well. Their call to action is to question what has been accepted as the "only" way to succeed. In business we should ask ourselves why we are simply replicating what we read in books and, instead, allow our creativity to re-surface.
I am skeptical of managing customer connections by Top 10 or Top 5 or Top 3 lists. They are too prescriptive. They are too supplier-centric. Instead, go back to the basic needs that your customers are asking to be filled and work forward from that point. Produce intelligence that leads to meaningful answers about how the customer will prosper. Ask "how will our customers be better" when your organization succeeds. This is the essence of a customer-centric culture.
Don't expect customer loyalty because you have followed some formulaic approach. Creative beats formulaic every time. Guide your customers to a better life and they will stay far more loyal to you for a much longer time.
If you are going to paint a masterpiece, it won't be by following the numbers. It will be because  you've garnered the collective passion that exists within your organization. It will not be because you adhere to a static Top 10 list, but because your talents are directed toward expressing yourself by thinking like a customer. It will be because you have taken your customer connections to a new level that others envy.

RSS