What is better than customer loyalty? Customer certainty. When an organization is certain that it is focused on delivering the highest value for its customers, it can be confident that those customers will see it as distinctly better than everyone else in its industry.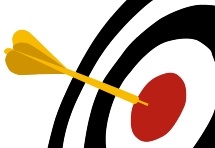 There is a new car wash being built about one mile from my home. It is going to be a beautiful brick structure with easy access from the road. However, it is still only a car wash unless it distinguishes itself. I wonder what the owners' plan is for offering their customers something different than the other car wash businesses in the area (and there are several). I wonder how they will instill in their employees a sense of providing high value to all customers. I wonder if they believe the business can be successful without being unique.
Customer loyalty is hard work. It is even more difficult for a new, unproven company, because that business does not have the luxury of returning customers. Every business must differentiate itself by providing more value to its customers. The paradox is that in order to be different from your competitors, you must ignore them. If you are constantly looking at what your competitors are doing, you will simply end up imitating each other. Being customer-centered, on the other hand, brings better clarity to organizations because it focuses them on thinking like a customer, instead of a competitor.
Customer loyalty is great, of course, but you have to pass through customer loyalty on the journey to customer certainty. If you want to be certain that your clients are going to return again and again and never leave, design a culture in which every touch-point is evaluated from the mindset of the customer. It must be an environment that develops new ideas, big and small, that will create for your company a place of distinction rather than sameness.
There is no complete certainty with customers. The best you can hope for is to distance your organization as far away from 'uncertainty' as possible. And the only way to ensure that superiority will happen is by being customer-centered. Think about what matters most to your customers, rather than how to temporarily maneuver ahead of your competition. I promise to update you periodically about how successful the car wash business is and how certain it is that its customers will return.

RSS