Customer-centric companies don't deliver perfect performance for their customers every time. But they handle these shortfalls much differently than supplier-centric organizations do.
Virtually every run-of-the-mill book on customer service pontificates about how an organization must have a process in place to recover (in the eyes of the customer) from service problems or missteps.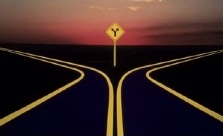 This, of course, is true, but it is hackneyed, boring and only tells part of the story. It is necessary but not sufficient any more. The unfortunate result is that it trains us to operate with a break-even mindset.
That is because the typical prescription in these cases only focuses on the transactional issue and how to get the customer back to even (i.e. to the absence of the problem). It's the principle of recurrence. We are myopically focused on the problem not happening again. So, we apologize and perhaps offer some sort of compensation. In today's business environment, this break-even direction should be viewed as expected, as the minimum. The much more favorable direction is in building an abundant relationship with that customer.
I stayed in a hotel in Johannesburg recently. The situation, however, was that it had only been open for five weeks and should have remained closed until the management had worked out their problems. Believe me, there were many of them. But not only did the staff take care of these issues, but after the manager got me back to "even" he continued to build the relationship with me through exceptional, personalized service—using my name in face-to-face greetings, continued follow-up and attention to detail just for me. He made me believe I was the best customer he had ever had. Not only did I forget about the earlier issues, but I was feeling great about the entire three-day experience.
Service recovery means staying with that customer, through follow-up, through unexpected contact after the fact. We should deliver exceptional service to each of our customers, of course. But the ones that have experienced an underperformance represent a touch-point that defines an organization. This is an opportunity to turn them into enthusiasts and maybe even evangelists. It is accomplished by inhabiting the mind of the customer for a time. It goes far beyond a break-even reaction to the problem. It is about anticipation about how that event can and should happen in the future and the willingness to work for that change.
Research which we do for our clients indicates time and time again that customers who reported a problem and were delighted with the outcome have higher satisfaction than the ones who never experienced a problem at all. Why would any company simply want to break-even with these opportunities? Service recovery should energize the organization to become more customer-centered. It should put demands on our imagination. It should trigger that vision, to make us think how we can make it even better than what it has been up until now.
There are two paths to take when companies don't provide their customers with the best service. Customer-centered organizations always take the path toward abundance and innovate with creative solutions to delight customers.

RSS