When organizations focus on what their customers will tell others, it opens performance to a new dimension. Suddenly, everyone from front-line employees to executives takes on a creative role that embraces exciting new ideas.
My wife and I recently had an amazing dinner at the Heinz Beck's Gusto Restaurant in Portugal. It was so different that the couple at the table next to us leaned over and said, "This is like being in a theater production." We agreed. The fourteen staff members entering and exiting kept us waiting for the next taste or smell or new piece of information to surprise us.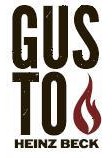 In addition to the food that we ordered from the menu, the staff brought us little surprises--taste sensations, which "the chef has created for you," that included:
Guacamole ice (like a snow cone) with green apple flavoring
Lemongrass infusion with very small diced tomatoes & stirred with tiny branches of thyme tied together
When our entre was ready to be served, the staff brought us what appeared to be a wooden cigar box containing handmade up-market steak knives and we were asked to personally select the knife that we wanted to use with our meal. Not only were they beautiful, but we were told that they were exclusively manufactured in Laguiole, a small town in southern France, and we learned quite a bit about their history. The knives feature thicker, more decorative handles whose curve is constructed to make it hand-shaped, allowing the user to hold it better. The raw material of the blade is a lot more substantial than traditional knives and its overall design resembles a pocket knife.
The experience made us feel that it had been created by the ultimate showman. It was a conversation with the customer, entertainment based on high quality and precision. It reminded me and others of being in the middle of a stage play. It could have been ordinary if they had settled for giving us regular knives, using one server, and had only served what was ordered.
Instead, they designed it with verbs in mind: entertain, surprise, educate, inspire, and invent—action verbs that went far beyond simply preparing and serving food. They thought in terms of visual sensations. They touched the emotional connection with their customers. They analyzed every step in the transaction and questioned how it could be improved (or varied).
The secret of this fantastic experience is that the entire restaurant—from the owner down to the front-line staff—is asking "If we did this… how would the customer be better?" instead of "Did we make the customer experience enjoyable?" They have to be willing to experiment to make their performance better and more creative. They must be continuously asking themselves how they be considered best in class by their patrons. The reviews on the Internet use words such as "divine" and "stunning" and phrase such as "truly amazing" and "service elevated to an art form."
When organizations view their work on behalf of customers as art, they will always be more successful than ones with a simple selling mentality. They will have the spirit to push what they are doing for the customer just a little further than the conventional. There is a beautiful difference between the philosophy of making customers feel good and focusing on what those customers will be telling others about the fabulous experience they had. It's the difference between a pleasant story and great theater.

RSS