eBook
eBook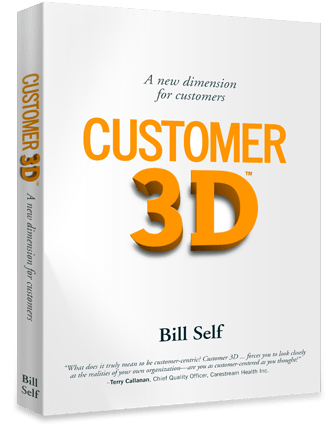 You have been invited to download a complimentary eBook!
It is my hope to spread the word about Customer 3D and to enhance the way organizations connect with their customers. The more people who learn about the Customer 3D system, the quicker this new way of customer thinking will grow.
Select the eBook format that best suits your needs - at no charge - until August 20th, 2012.
ePub Version | Kindle eBook | Adobe PDF
Customer 3D: A New Dimension for Customers is available June 15th in paperback (and Kindle) at Amazon.com or directly from my office.
Thinking in 3D,
Bill Self, Author